Summary
: Dino Walk Science & Technology Inc.is well known for animatronic dinosaurs and (animatronic )animals all around the world. Dino Walk creates more than 500 units of robotic dinosaurs and animals for( worldwide)more than 20 coutries every year.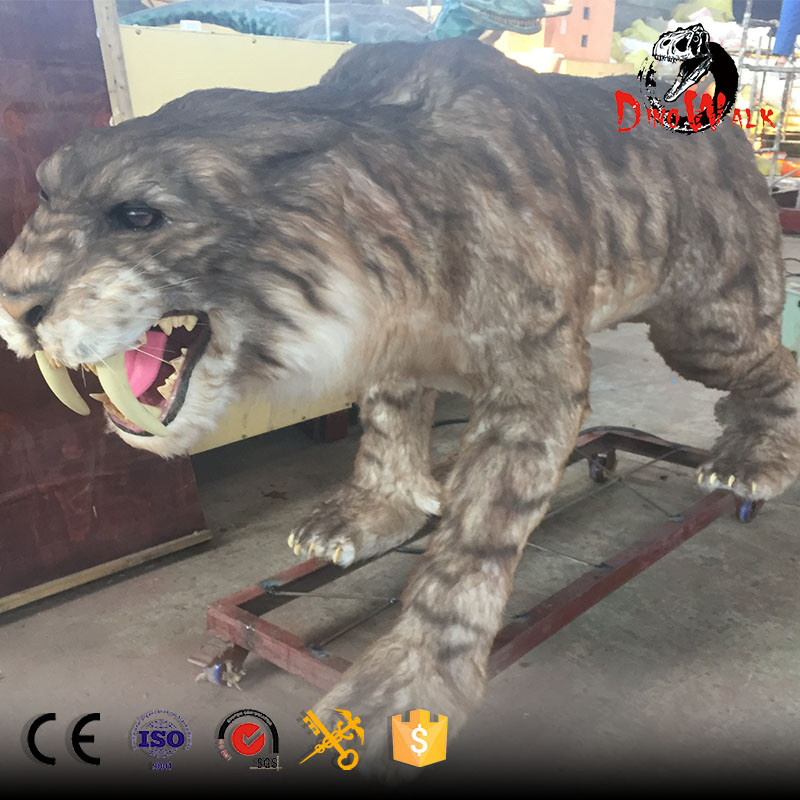 In Novement our company will attend the IAAPA show in Orlando,USA.we will take one animatronic dinosaur ride and one animatronic smilodon for display. Our smilodon model is made with new technology. its face material is glass fiber.
its movement:1.eyes blink 2. mouth open and close with sound. 3. head moving around 4.tail swaying. it moves like a real smilodon.
Besides animatronic animals, we can also produce different kinds of animatronic products.If you have any inquiry, please don't hesitate to contact me.