Summary
: Dino Walk Science & Technology Inc.is well known for animatronic dinosaurs and (animatronic )animals all around the world. Dino Walk creates more than 500 units of robotic dinosaurs and animals for( worldwide)more than 20 coutries every year.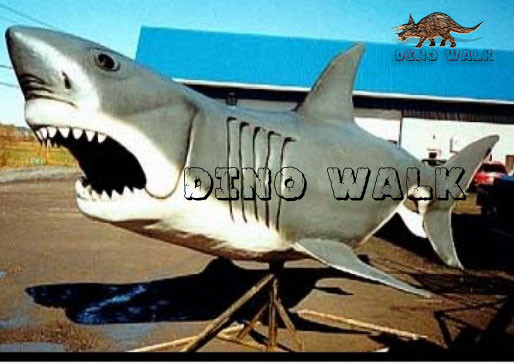 Dinowalk company is the professional manufacturer of producing animatronic animals for over 20 years. Our animatronic shark size is 5m~6m long , 2m high . the movement :1. mouth open and close with sound 2. eyes blink 3. heading moving left-righ 4. neck moving up and down .5. tail swaying.
All our animatronic products can be customized according to client's requirement.animatronic products material is foam, steel frame ,silicon rubber, CE motors with high quality.